TITANIC
THOUGHTS ON HUMAN COMPETITION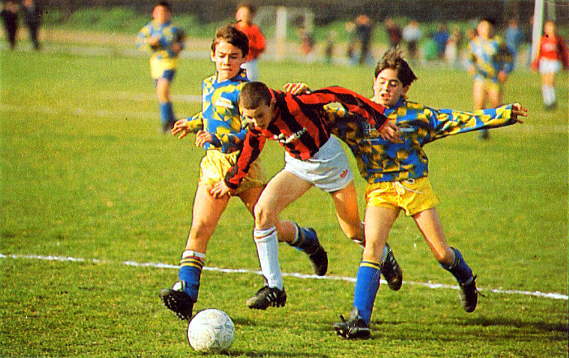 In a soccer or in a tennis match, the players carry on a very specialized work: they try to undo the same work carried on by the antagonist.
Although both works are so made void, the result is not without effect because "a performance" is realized.
But what is a "performance" if not the representation of the reality
where the spectator identifies himself with the actor?
As a result of this the actual outcome of our soccer match (real competition),
some of them virtual, some others real and concrete (among the fans).
WHY WE ARE NOT SATISFIED WITH INTERNAL COMPETITION ?
Competitive sports would drain off one's reservoir of aggression - Is this true?
The "catharsis" theory is still valid??